thrift institution records record revenue for 2021 |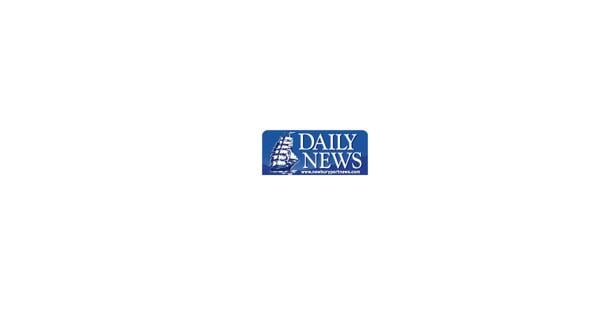 Newburyport — Institution for Savings Corporators and employees recently came together in person and via Zoom to mark the Bank's 202nd annual meeting and another record year. The meeting took place at the Black Swan Country Club in Georgetown as well as via Zoom, with more than 250 contractors and employees in attendance.
Chairman and CEO Michael J. Jones said the bank's total assets in 2021 reached $4.5 billion, up $570 million or 14% from 2020 and fueled primarily by the growth of the bank's loan and investment portfolios. Total loans increased by $439 million or 16% to $3.2 billion. Total deposits increased by $416 million or 14% to $3.5 billion.
The bank reported record net profit of $102 million. Record net operating income of $35.5 million represents an increase of $9.8 million or 38% over 2020. Total capital increased by $100 million or 22% and remains strong at 556 million dollars, providing opportunities for future growth and expansion. Strong earnings translated into a return on average assets of 2.40%, once again placing the Institution for Savings at the top of Massachusetts banks.
Jones also reported on a number of other milestones reached in 2021.
• The Institution for Savings Charitable Foundation has donated and pledged more than $2 million to local nonprofit organizations in its market.
• The bank has purchased the former Century Bank location at 12 Peabody Square, Peabody, with plans to open a full-service retail and lending office by the end of 2022.
• The bank has purchased a commercial building at 79 State St., Newburyport with the intention of moving its call center and retail operations there by the fourth quarter of 2022.
• Restoration and renovations have been completed to the bank's main office built in 1870, with renovations to the rear wing of the main office built in 1980 currently underway.
• The bank was again named "Top Charitable Contributor" and "Best Place to Work" by the Boston Business Journal as well as "Top Place to Work" for the fourteenth consecutive year by the Boston Globe.
During the meeting, the corporations approved several amendments to the bylaws. The first was to increase the number of corporate votes needed to change the bank's mutual charter, name and/or head office. The second was to approve the formation of IFS 1820 Bancorp Mutual Holding Company (MHC) which would position the bank to grow and acquire other community banks in the future.
"This change in structure will put us on a level playing field with our local competitors and banks in our asset class while maintaining our independence and mutuality," Jones said in proposing the change. "Of the 76 mutual banks in Massachusetts, approximately 60% have a mutual holding company and we are by far the largest mutual bank in Massachusetts that does not. Equally important, this new structure will be seamless to our loyal customers, our unwavering commitment to the communities we serve will not change, and our talented team of employees will have additional opportunities for promotions as the bank continues to grow.
During the meeting, three new corporators were elected. They include Shelley DeSimone, director of human resources at AgeSpan in Lawrence and resident of Newbury; Scott Faulkner, manager of Groom Construction in Salem and resident of Swampscott; and Hannah Greenough-Linke, an attorney at Glovsky & Glovsky in Beverly and a resident of Ipswich.
Additionally, Jones paid tribute to recently retired directors Stuart Winfrey and David Tibbetts. Winfrey, co-owner of Winfrey's Chocolates, a North Shore confectionery institution, joined the board in 2015 when the bank was just expanding into new markets, including Cape Ann and Beverly. Over the past seven years, Winfrey's business acumen, coupled with her outgoing personality and familiarity with the communities the bank serves, has enhanced the bank's "sweet recipe for success," according to Jones. On the Board, Winfrey has served on the ALCO and Building Committees as well as a rotating member of the Executive Committee.
"If there's one trustee who has been at the forefront of the growth and expansion of the Institution for Savings over the past two decades, it's David Tibbetts," Jones said. "When he was elected to the board in 2003, the bank had two offices, both located in Newburyport, and total assets of $450 million. When he retired from the board in August 2021, the Institution for Savings had grown to 15 offices in 13 communities with assets of more than $4.3 billion.
Tibbetts' guidance, commitment and fierce loyalty to the Institution for Savings during his 18 years as a trustee were critical to the bank's success and growth, according to Jones. His background and experience as a lawyer, public servant, community leader and economic development policy officer were instrumental in the bank's expansion into new communities. During his years as a director, Tibbetts held key positions, serving on the long-range strategic planning committee, the nominating committee and as a rotating member of the executive committee. His wit could always make people laugh, no matter the circumstances.
Tibbetts' generosity has always extended to organizations near and dear to his big heart, including Anna Jaques Hospital, the Newburyport Downtown Improvement Team and the Firehouse Center for the Arts, where he remains a active member of the board of directors.
Before closing the meeting, Mr. Jones announced the recipient of the President's Award, given annually to an employee who consistently goes above and beyond to serve the Bank and its customers. This year's award was presented to Shelly Gauthier, Deposit Services Representative. Jones described Gauthier as a powerhouse, brilliant in intelligence and personality, and a team player who always goes above and beyond to help customers and colleagues, always with a smile and a kind word.